Live at Korea Rocks: Interview with Gate Flowers
It's Sunday night and I'm standing at the back of the Camden Barfly slightly tired and clutching a beer in my hand. If it were any other night I would probably be making my way home at this moment but I'm eagerly awaiting the next group that will come on stage to perform and once they show up I know right away it has been worth that wait. You see I love all groups on the Korea Rocks UK Tour but Gate Flowers hold a special little place in my music loving heart.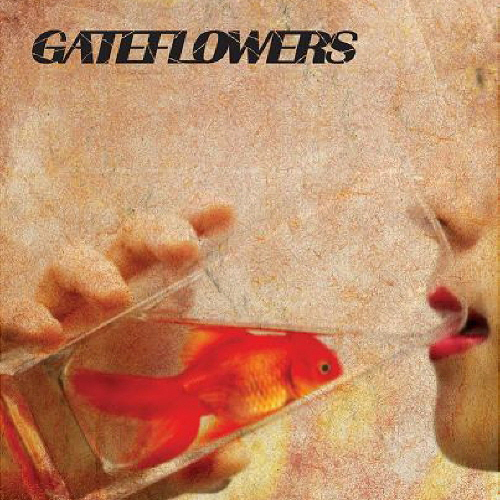 Playing a mix of hard and alternative rock the Korean quartet; made up of vocalist Keun Hong Bak, guitarist Seung Shik Yeom, bassist Jae In Yu and drummer Chong Eun, originally began playing together in 2005 before taking a two-year break. In 2008 they reformed as a group but it wasn't until 2010 that the groups popularity really begun to gain momentum when their debut eponymous EP netted them the government sponsored 'Hello Rookie' prize for being the most promising new band of 2010.
2011 saw the group appear on Top Band, a Korean televised talent competition for bands, in which they made it to the semi-finals. This involvement with Top Band would see the groups popularity hit the roof and they would go on to win the Rookie of the Year and Best Rock Song prizes at the 2011 Korean Music Awards. In 2012 the group released their first full length album 'Times' an album that would once again see them in the spotlight, with the single 'Night, Night' being nominated for Best Rock Song at the 2013 Korean Music Awards.
Back to the night, before the doors opened to the public we were lucky enough to have an face to face interview with the group to ask them a couple of questions.  Thank you to the band's guitarist, Seungshik Yeom for answering our emailed questions and to the entire group for the face to face interview at the show.
What groups or artists influenced you to begin a band?
We like a wide array of bands.  Some of the groups whose music has influenced us are Soundgarden, Alice in Chains, Pearl Jam, Dream Theater, Jaco Pastorius, Keith Jarrett, Michael Jackson, Medeski Martin & Wood, Soulive, and The Lettuce.
Korean rock seems to be amongst the genres of music in Korea that are widely undiscovered by international fans (of Korean culture). Do you think these gigs across the UK will help you to connect with a new fan base?
We really hope so!  This is our first international tour.   We'd like to do more gigging overseas in the future, and hope this will be the start of many other good opportunities for Gate Flowers.
Your popularity soared in 2011 with your appearance on the show 'Top Band'. Do you think you would have achieved such popularity had you not appeared on the show?
I think that if we hadn't of been on that show it would have taken us a lot longer to reach the point where we're at now.  Being on Top Band was a great experience for us, and definitely helped us attract a lot more attention and for that reason we are thankful we were on the show.
Korea Rocks marked your first international tour in the UK. Whereas the other groups have experience performing for international fans does this make you somewhat nervous?
Nope!  We weren't nervous at all.  We were really excited about being able to play in front of new audiences in the UK.
How did the public reaction in the UK (during the tour so far) to your music differ from that of the reaction in Korea?
In Korea the reaction is always dependant to the music being played, if it's 'popular' music the fans will react well. However, more independent music like indie and rock will only have good reactions from fans of that style of music. But in the UK it's much more free-flowing than in Korea, people seem to be accepting of all music and enjoy it well.
Funding in Korea seems to be focused mainly on idol music. Do you think shows like this with alternative groups will help to show that they can be just as successful internationally?
If more focus and funding were to be given to alternative styles of music there would of course be a bigger difference. It's mainly corporate groups that need to give funding though as these are the people who allow artists to be shown to the public. Once they start to notice that the movement has regained more interest outside of pop music than artists will get that much-needed attention. Right now we are mostly avoided by the media and rarely shown on the TV meaning that it takes a longer time for us to be seen outside of the indie scene.
Your style of rock is not for fans of melodic music (which makes you a favourite of mine) yet you still seem to draw in a great mix of fans. What do you think makes you music so appealing to people outside of your 'target audience'?
We don't have a target audience, and never will.  Onstage we try to be as honest as possible.  We don't want to play a single note that's not us.  Maybe that's what has helped draw people to our music.
In previous interviews the group itself have said that you feel that your music is a complete opposite to the vocals from Park Keunhong. Do you think that the clash between vocals and music has somewhat helped your music?
Sometimes when different elements clash, they might collapse into each other.  But in our case, I think the music and vocals create sparks that lead to great chemistry between Keunhong and the rest of Gate Flowers.
We would like to thank Seungshik Yeom and the rest of Gate Flowers for the interviews and wish them luck for the remaining two dates of the tour. Follow the group on Facebook, Twitter and Soundcloud.

There are also two remaining dates left for the Korea Rocks tour in Liverpool! If you would like anymore information please visit the official Korea Rocks Facebook page here and for tour dates and information please see our previous article on the Korea Rocks UK tour. You can also view our previous interviews with Korea Rocks UK Tour groups Galaxy Express and Apollo 18.
The following two tabs change content below.
Lover of Korean hip-hop and indie music...and Unicorns.